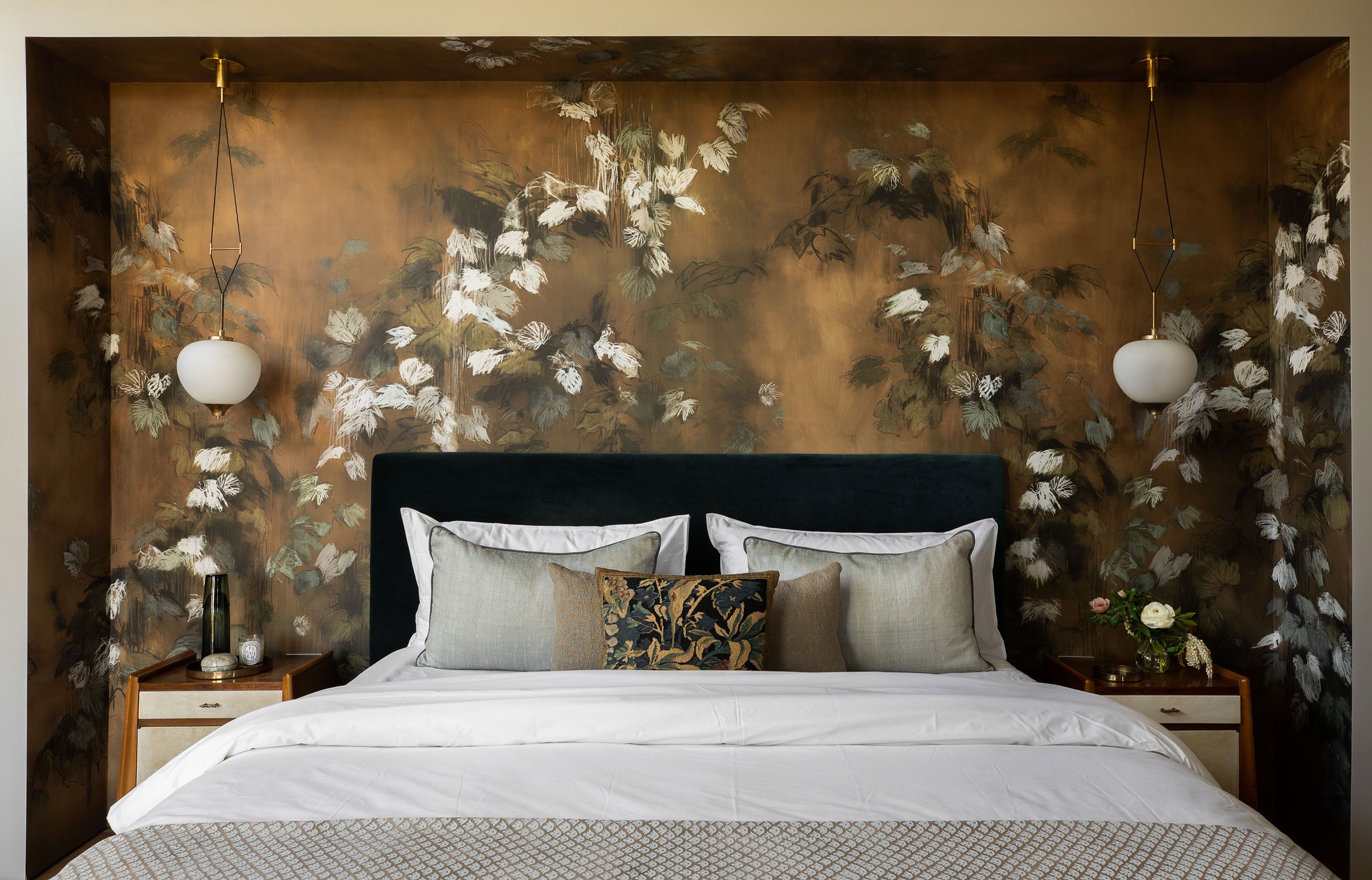 The variety of options for kid-friendly bedroom themes and decor nowadays makes interior design fun. Decorating the walls will likely be one of the more enjoyable parts of this project. The walls' aesthetic value is critical to the room's overall impression.
When decorating a kid's bedroom, you're not restricted to merely painting the walls anymore. Wallpaper murals, sometimes termed wall art, are a popular option for sprucing up any room's aesthetic.
Your youngster can have an exceptional, one-of-a-kind bedroom with mural wall art. They also make it simple to alter the room's atmosphere to mimic that of a favorite spot for your youngster. Take a look at some of the fabulous wallpaper for kids themes listed below.
1. Forest Wallpaper
A forest mural on the child's wall might be a great approach to spark an interest in nature and the outdoors. If they're big outdoorsmen, they can recreate the feeling of being in the woods with one of the many forest-themed murals available.
You may give your children a permanent taste of your favorite season with these designs featuring various woodland themes in lush greens, earthy browns, and pastel blues.
By decorating your child's room in forest-inspired hues, you can create a soothing environment for them. It's also right on style since more and more home decorators are incorporating elements of the outdoors into their designs.
2. Children's Wall Mural themes
The options for children's wall murals are endless. These days, wallpaper for children's rooms comes in a dizzying array of styles, from whimsical and fun to sleek and contemporary. There is a wide variety of wallpaper options available, so you should have no trouble finding a pattern that is just right for your kid.
Your child's bedroom mural theme can benefit from the incorporation of tasteful objects when you're looking for a means to add something visually appealing that isn't too tacky.
There is an abundance of sport wallpaper murals available for children, and if your youngster is a little older and loves sports, you can find them. If a mural depicting their favorite sport were built in their room, it would encourage them to spend more time there.
Let their imaginations soar with you as you take them on a journey through space with breathtaking murals. Space wallpaper may be customized to fit any decor, and their broad color palette makes them ideal for a child's bedroom.
Want to encourage your kid's artistic development without giving in and letting them color on the walls? Learn more about some fantastic murals for kids' rooms that draw inspiration from works of art.
Conclusion
With this carefully selected assortment of murals, you can transform your child's room into a place of joy and wonder. These designs are developed with themes that kids will like while maintaining a stylish aesthetic. Whether you go for a child's bedroom wallpaper or nursery murals. There's a wide variety of murals available, from the classical to the quirky, so you may select one your kid will love.